| | |
| --- | --- |
| UAE lads prepare for Japan, Australia | |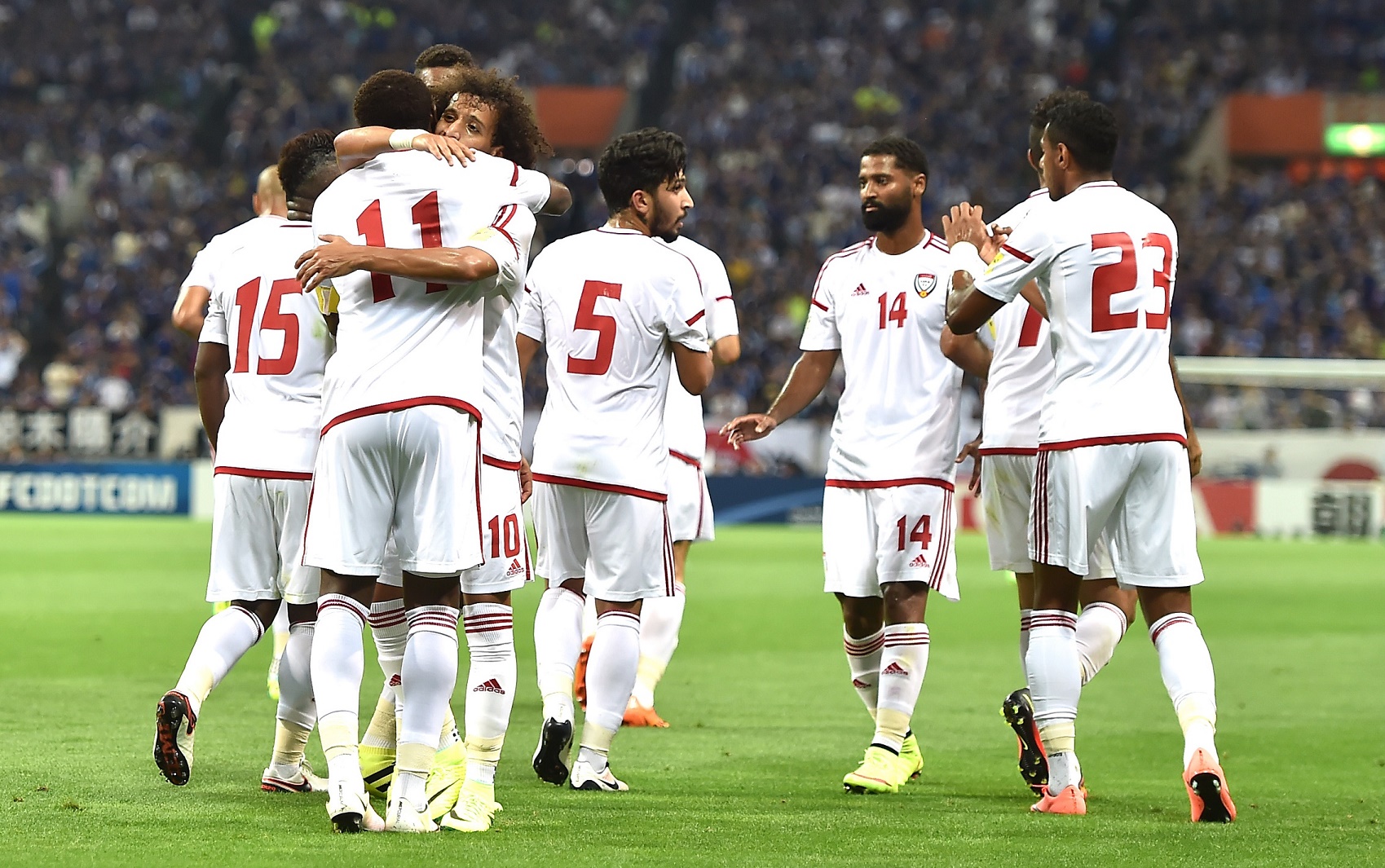 Dubai/ March 9, 2017:

The UAE senior football national team boys are all-out to launch their preparations from Al Ain City on Wednesday ahead of their crucial ties against Japan on March 23, 2017 at the Hazza bin Zayed Stadium in Al Ain City in the home and away format of the Group-B 2018 FIFA World Cup Qualifiers.

The UAE head coach Mahdi Ali has shortlisted 25 players besides the administrative and technical staffs. The officials are Mohammed Obaid Hammad Al Dhahiri general supervisor), Adnan Khamis Al Talyani (supervisor), Mutrif Al Shamsi (manager), Mahdi Ali Hassan (coach), Hassan Abdul Rahman Al Abdouli (assistant coach), Hassan Ismail (keepers' coach), Patrice (fitness coach), Mario (fitness coach), Ghailom (assistant rehabilitation coach), Jean Martinez (matches analyst), Dr. Jalal Al Ghali (doctor), Yousuf Sahnoon (physiotherapist), Mohsen Balhose (nutrition specialist), Salem Al Naqbi (media coordinator), Andras and Stephan (masseurs), Hicham (photographer), Abbas Ebrahim and Kailani (equipment officers).

The players are: Majid Nasser, Abdul Aziz Haikal, Abdul Aziz Sanqoor, Waleed Abbas, Khamis Ismail, Habib Al Fardan, Ismail Al Hammadi, Ahmed kHalil (Ahli), Khaled Essa, Muhannad Salem Ismail Ahmed, Amer Abdul Rahman, Mohammed Abdul Rahman, Ahmed Barman, Omer Abdul Rahman (Al Ain), Ali Khesaif, Faris Jumaa, Mohammed Fawzi, Ali Mabkhout, Khalfan Mubarak (Al Jazira), Hamdan Al Kamali, Ismail Matar (Al Wahda), Tareq Ahmed, Salem Saleh (Al Nasr), Khamis Ebrahim (Al Shabab).

The boys in white will work at the Tahnoon bin Mohammed Stadium in Al Qattara after Maghrib (sunset) prayers.

In the meantime the international trio Tareq Ahmed, Hassan Ebrahim and Salem Saleh have stretched their legs at the Zeyab Awana grounds with the technical staffs on Monday.

Elsewhere, the FIFA has appointed Uzbek officials for the match while Bahrain's Abdul Rahman Al Delwar is the referees assessor and LoKaiev Kamil is the match commissioner.