| | |
| --- | --- |
| Medical Committee Plans to Launch Inaugural Local Study on ACL | |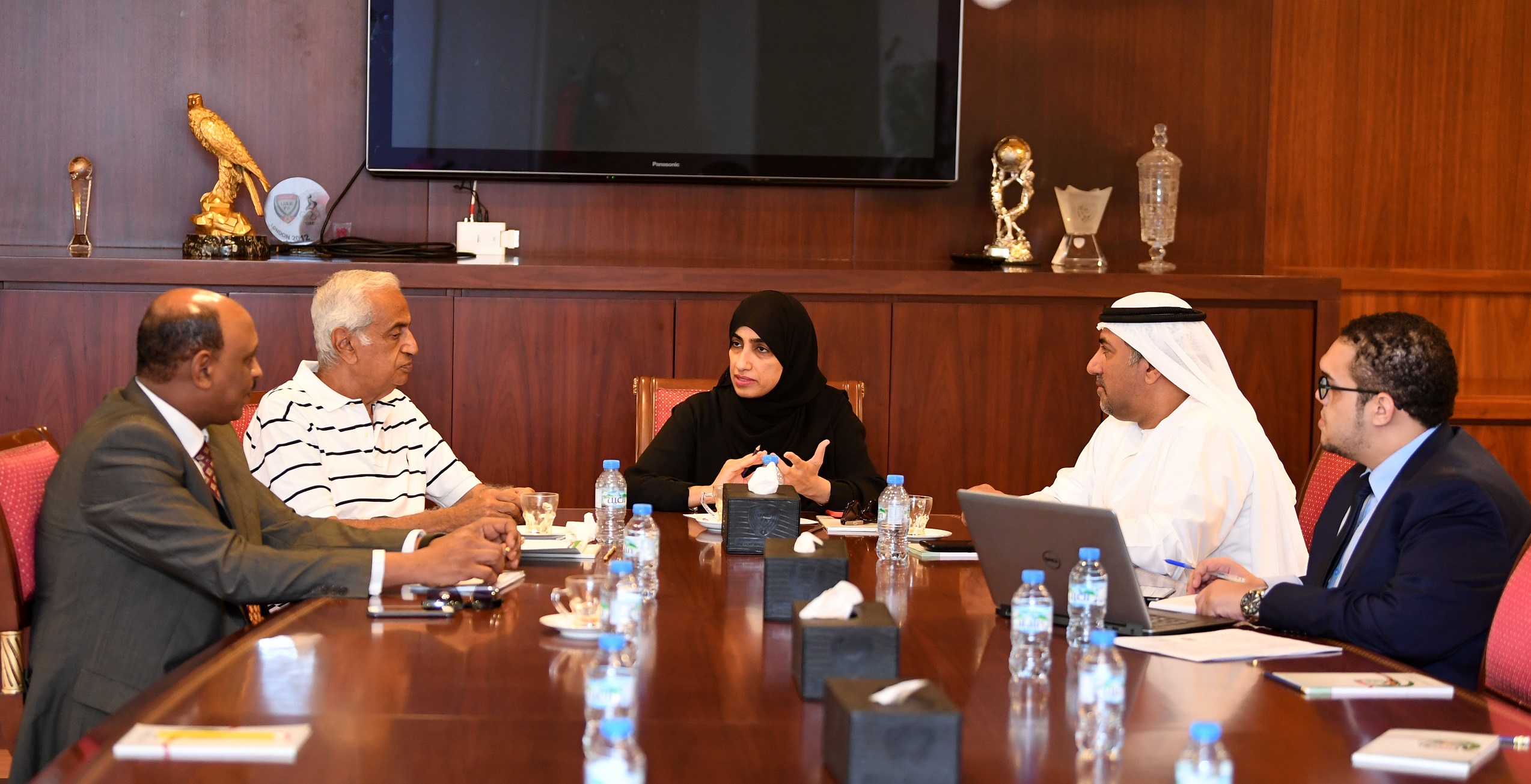 Dubai/ Sunday, August 13th, 2017: UAE FA Medical Committee held its periodic meeting to discuss the launch of local study on ACL encounters by players in order to be as a database for medical staff in the future. The meeting was chaired by Dr. Reema Al Hosani and attended by Dr. Ahmed Ibrahim, and Dr. Majdi Eskandar, Dr. Saeed Al Thani, consultant of orthopedic & sports medicine.

Dr. Reema Al Hosani said "the committee seeks to conduct medical study on an important topic that concerns players and medical staff, i.e. ACL which affects many players and requires a long time for rehabilitation. We noticed that we have no comprehensive medical study reflecting figures and statistics that would lead us to adopt the ideal method for dealing with this kind of injury"

She added "the committee formed a working group headed by Dr. Mustafa Al Hashimi with membership of Dr. Saeed Al Thani, Dr. Yaqoob Al Hammadi and Dr. Ali Al Blooshi to proceed in this study"

The study is aiming at developing preventive program that would reduce ACL and shorten the cost and period of treatment. It also focuses on realizing the most vulnerable age group and the proper method for treatment and rehabilitation.

In conclusion, Al Hosani thanked clubs and national teams for their constant cooperation with the committee in enriching medical initiatives.