| | |
| --- | --- |
| UAE FA President Speech on Launching of New Season | |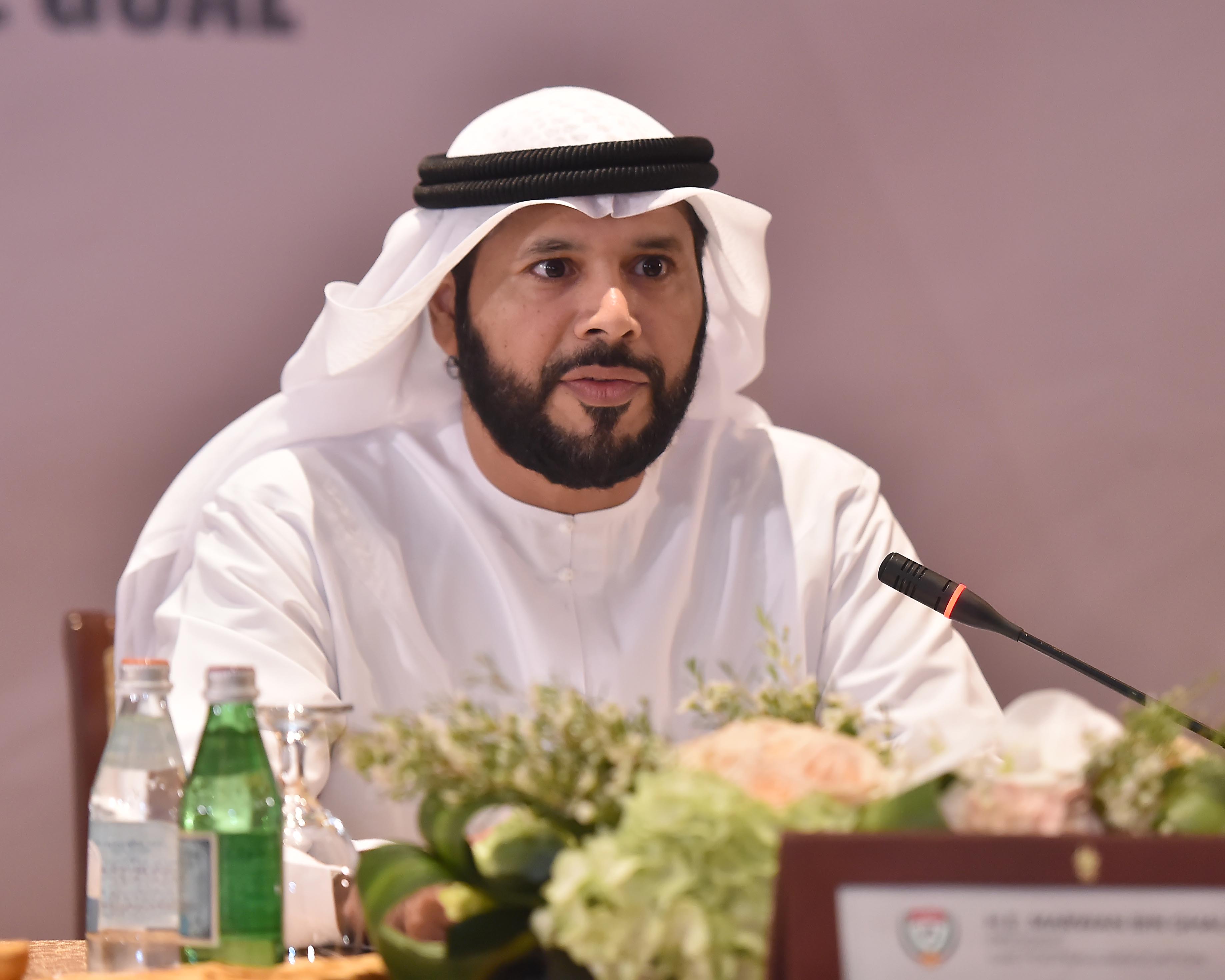 Dubai/ Wednesday, September 13th, 2017:

I wish success for all team in the 10th season AGL and I would like to thank our wise leadership for supporting sports. We have the pleasure to announce the adoption the logo "Year of Zayed" for all our competitions, in line with the initiative of His Highness the President of State on the occasion of the 100th anniversary of the birth of the Late Founding Father, Sheikh Zayed bin Sultan Al Nahyan (May Allah Bless Him).

For the league, everyone knows that all clubs are prepared for the competition in the most possible way and I wish the success for them. I hope it will be an exceptional season with the presence of 12 clubs, and with the merger of some clubs, I think the competitiveness will be intense. In this occasion, I have some wishes from all the elements of the game. Firstly, I invite clubs to communicate with UAE FA and its committees; comply with rules and regulations and prepare the players physically and mentally. I hope that the player would be keen to exert utmost efforts in order to join the national team and assist the referee to apply the initiative (60 Minutes of Play).

I wish that spectator would support their teams positively without fanaticism and violence. Referees are recommended to carry out their roles wisely and media must be strict to positive criticism that reflects technical data and contributes to the development of the game.

In conclusion, I wish everyone a season of achievement and I would like to thank the organizer of AGL, Professional League Committee.