| | |
| --- | --- |
| UAE FA Board Holds Periodic Meeting in Dubai | |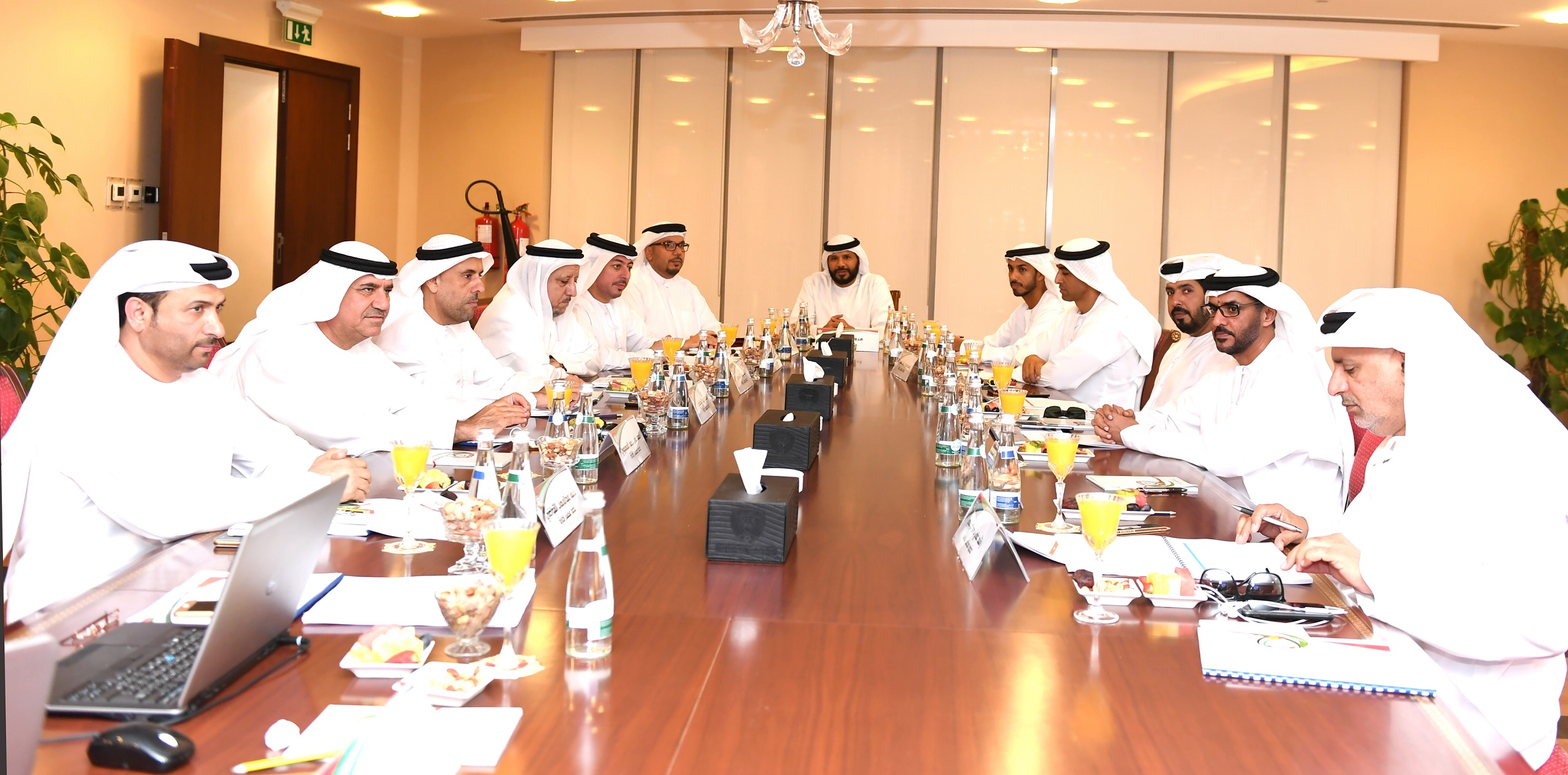 The Board Peruses National Teams Preparatory Program

Dubai/ Saturday, April 14th, 2018:

UAE FA Board has held its 20th periodic meeting in Dubai under Chairmanship of UAE FA President, HE Marwan bin Ghalita and in presence of Board Members and UAE FA General Secretary, HE Mohammed Hazzam Al Dhaheri.

Al Dhaheri said that the meeting congratulated the international referees, Mohamed Abdulla Hasan and Mohamed Ahmed Yousef for being selected to FIFA World Cup Russia 2018 and affirmed that UAE FA will provide its full support to them.

The meeting perused the preparatory program for National (A) Team and it was agreed that the team Manager, Zaccherooni has to hold a press conference highlighting the preparatory program for AFC Asian Cup UAE 2019. It was decided that the preparations of juniors national teams which is comprising many friendlies matches and tournaments must remain the same for the sport season 2018 – 2019, provided that the club must be invited to take part U-18, U-16, U-15, U-14, U-13 and U-12 championships.

He pointed out that the Board has directed the General Secretariat to coordinate with Competitions Committee in respect to the selection of the venue to host UAE FA Season Closing Ceremony, adding "the Board approved the results of referees promotion tests as well as 1st Division League Licensing Project".

He concluded that the President has proposed that lawyers to provide defense before judicial bodies should have been licensed by Ministry of Justice and Emirates Association for Lawyers and Legal has to be consulted in this respect.